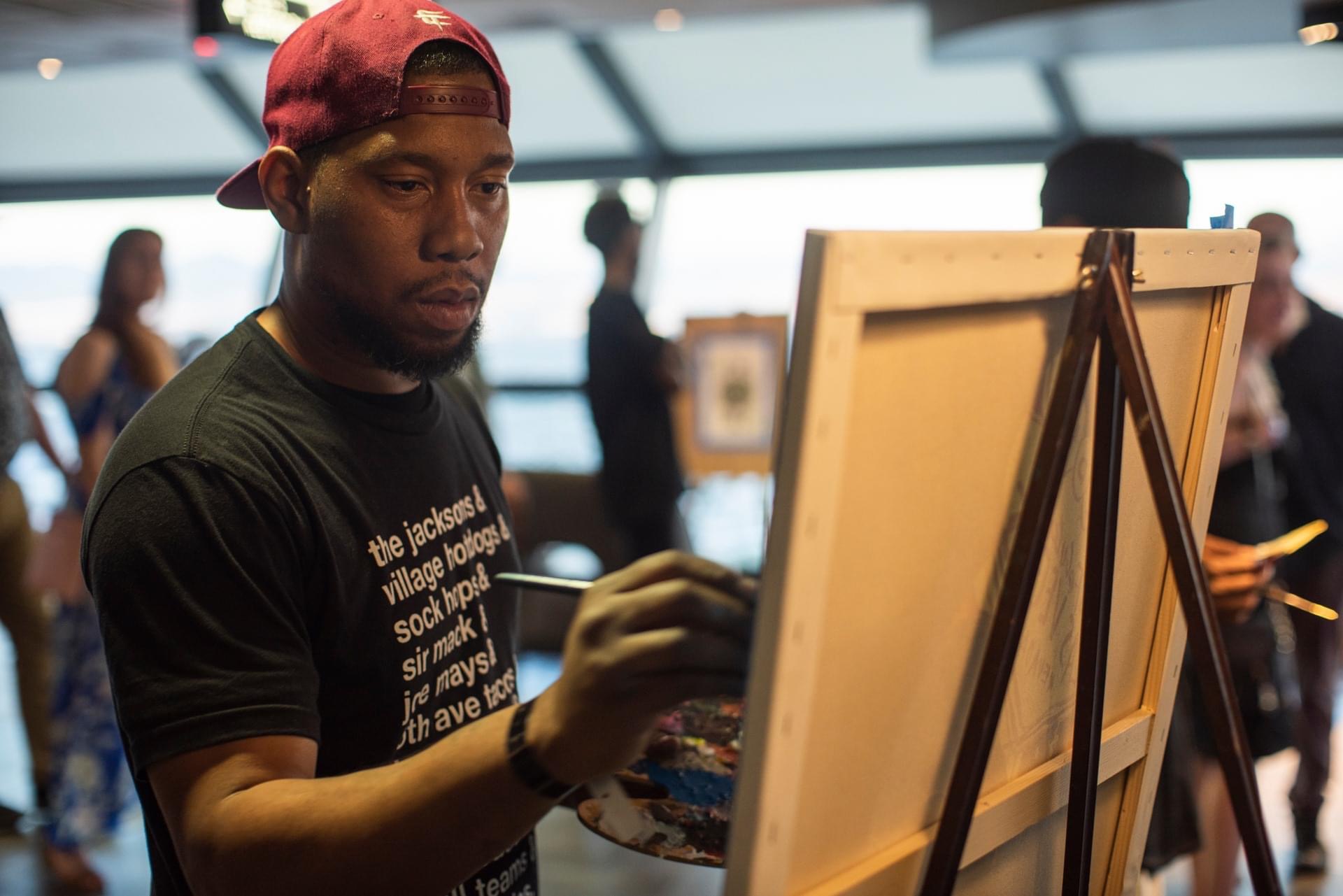 Artist statement
Bright colors, patterns and surreal settings are backdrops for snapshots of faces within the black diaspora. My paintings are created portraits influenced by afrofuturism with the intention to create monuments of faces from my community.
Connecting nature and the human experience together along with a contribution to beauty by mixing portraiture cartoons and surrealism is the experience I am attempting to capture with my artwork.
The cloud motif is used as a symbol of dreams and a celebration of black hair.
My goal is to make pieces that are relatable to the people in my community.



Biography


LaRon Emcee is a multi disciplined visual artist from Gary Indiana.
His artworks draw inspiration from the faces and life scenes seen and interacted with daily.
LaRon Emcee is heavily inspired by comic books, afro-futurism,realism, cartoons, and portraiture. He uses a mix of all these to convey his message.
He has sold and exhibited Art in over 20 group exhibits nationwide,sold and exhibited art in 7 solo exhibits in Gary, Chicago, Los Angeles and Atlanta.
He has designed cover art and merch for multiple recording artists, created label art for multiple breweries, displayed art in Las Vegas City Hall and the Nevada state museum. He has artwork shown on BET and local commercials and promo videos in Las Vegas, created murals for Art House theater, Control Collective and others.
LaRon is currently working on multiple bodies of traditional medium work as well as street influenced apparel, digital illustrations and murals.